Why Gladstone
The Gladstone region provides the population of 50,000 people with an enviable lifestyle within a strong and dynamic economy. Encapsulating the city of Gladstone and the shires of Calliope and Miriam Vale, the region has a strong industrial base, backed by extensive business, tourism and agricultural sectors.
Gladstone is the major population base in the region and is situated on the coast approximately 550 kilometres north of Brisbane. Gladstone's natural deep water harbour is a major asset, accounting for over 10% of Australia's exports. Gladstone has a strong and extensive history of large scale industrial development, which is sure to continue in the near future with the developments of the Aldoga industrial area.
The lifestyle of the residents of the region has not been forgotten in the drive for industrial development. Gladstone offers direct access to the southern reaches of the Great Barrier Reef, including the world-renowned diving and fishing adventure-land of Heron Island. Agnes Waters boasts Queensland's northern most surfing beach and Lady Musgrave Island off the coast. Tannum Sands, just south of Gladstone, offers year round, family orientated beach and swimming facilities, with barbeque and playground areas at the magnificent Millennium Esplanade.
Gladstone offers a great lifestyle in a great climate and extensive development, employment and business opportunities. Take the time to check out the area and be surprised.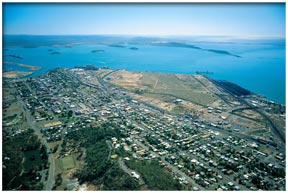 HISTORY
First explored by Captain Cook in 1770 and then established in 1863 the town was named after British Statesman William Ewart Gladstone. Gladstone's first wharf was built at Auckland Point in 1885 and was connected to Brisbane by rail in 1897. Development was slow until 1893, when a meatworks was established at Parsons Point. Queensland Alumina Limted was established in 1963 on the site of the old meatworks. Gladstone's port facilities were expanded and the city launched into an era of industrial development and economic prosperity.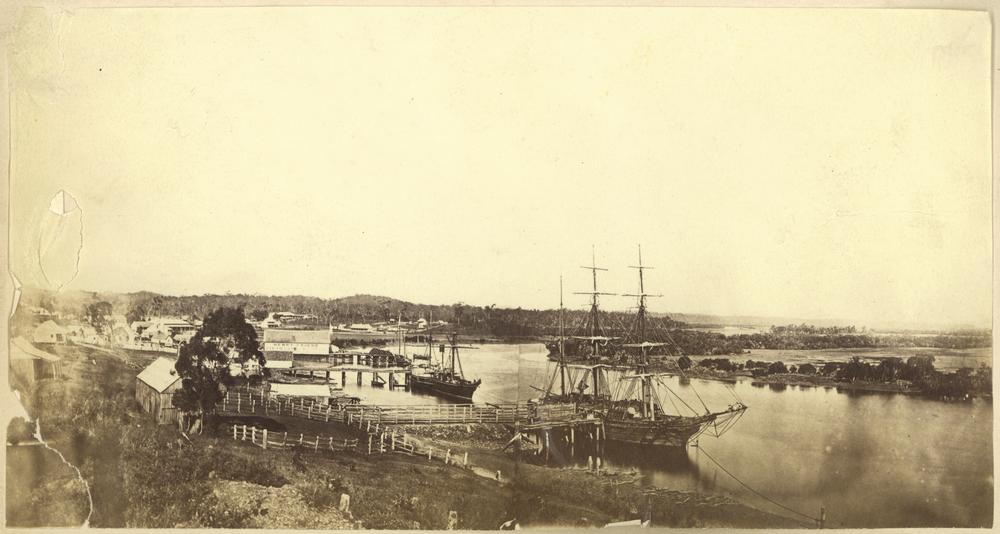 INDUSTRY
Gladstone's primary industries are mining-related. The Gladstone Region is home to a thriving 21st Century industrial base served by one of Australia's busiest ports, the Port of Gladstone. The Port of Gladstone is the fifth largest multi-commodity port in Australia and the world's fourth largest coal exporting terminal. With recent and continuing investment in the LNG industry, which is expected to play an increasingly important role in global energy markets over coming years, the Gladstone Region's strong industrial growth looks set to continue.