Join RE/MAX Gold
What if you could access a true career path that encourages you to build a business that works for you and your lifestyle?
How many more sales could you generate if you were encouraged to create and promote Brand You?
How would your lifestyle change if you received 100% of sign calls and internet leads?
Why are you paying (or donating) such a large portion of your hard earned commissions to a principal just for the "privelege" of filling a chair, promoting their brand and not given the opportunity to earn your true worth?
These and many other questions are regularly being asked by agents throughout the industry. Many think they know about RE/MAX but in truth they have only ever heard half the story. If you're looking for a career in the Real Estate industry that enables you to have full control of your business and your methods to increase growth, then you have come to the right place. When you have the unlimited opportunity to access the proven strategies of the world's best educators and agents operating in over 90 Countries around the world, you and your business simply get better. That's RE/MAX! Add in all the other membership advantages and you can see that for some, RE/MAX is not only where you go when you want more reward for your efforts but where you go when it's time to start. But don't take our word for it. Hear it first hand from those that have seen it first hand.
Click Here: Why should you join RE/MAX? Why wouldn't you!
RE/MAX now consists of more than 6000 offices in more than 90 countries. The growth of the RE/MAX brand over the last 40 years is testament to the success of our innovative business model which puts salespeople first - we promote the business within a business. To do so, we provide the necessary compensation, advanced support services along with freedom, choice and flexibility. No organisation understands the Real Estate industry as well as RE/MAX. After all, RE/MAX was set up by real estate agents for real estate agents. This background has been a huge advantage for our business owners. If we can partner in providing the best tools and training to attract the best salespeople while creating a great culture then surely everybody wins. As a RE/MAX Real Estate Professional within Australia, you'll be backed by the strength and support of a global enterprise. RE/MAX Australia has a focus on developing our members and providing the training, coaching and acknowledgement necessary for professional development.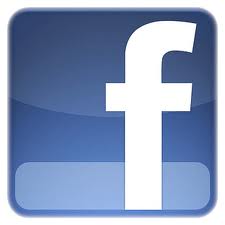 Check out our Facebook page: Join REMAX Gold Gladstone